As technology advances, it will play a more integral role in our daily lives. The gap between what we do online and in real-time has begun to blur. As the customers change their buying patterns and online behavior, organizations are required to rethink and change their strategies. Instead of improving a desktop experience or even a mobile experience, we need to think about a holistic approach known as Omnichannel experience. This approach allows customers in the banking domain to use services according to their needs and requirements.
Let us first understand what Omnichannel is all about.
⦁ Omnichannel experience is about generating leads and enhancing customer engagement
⦁ Provision of technical assistance across all channels
⦁ Understanding Customer behavior via digital analytics
How Omnichannel is affecting the Banking sector
Omnichannel experience has evolved in the banking domain. Gone are those days, when a customer could access all the services online. This has now been replaced with live chats, mobile application, personalized banking experience, and much more. There has been a drastic evolution in the way we conduct banking operations.
Here are some of the improvements related to Omnichannel experience within banking domain:
⦁ Banks have realized the true potential of digital transformation from traditional in-branch, single-channel banking. This means support for multiple channels with the introduction of apps, phone, and websites.
⦁ The end-user experience has improved significantly with easy-to-use banking solutions
⦁ The turnaround time for resolution of queries and providing technical assistance has vastly improved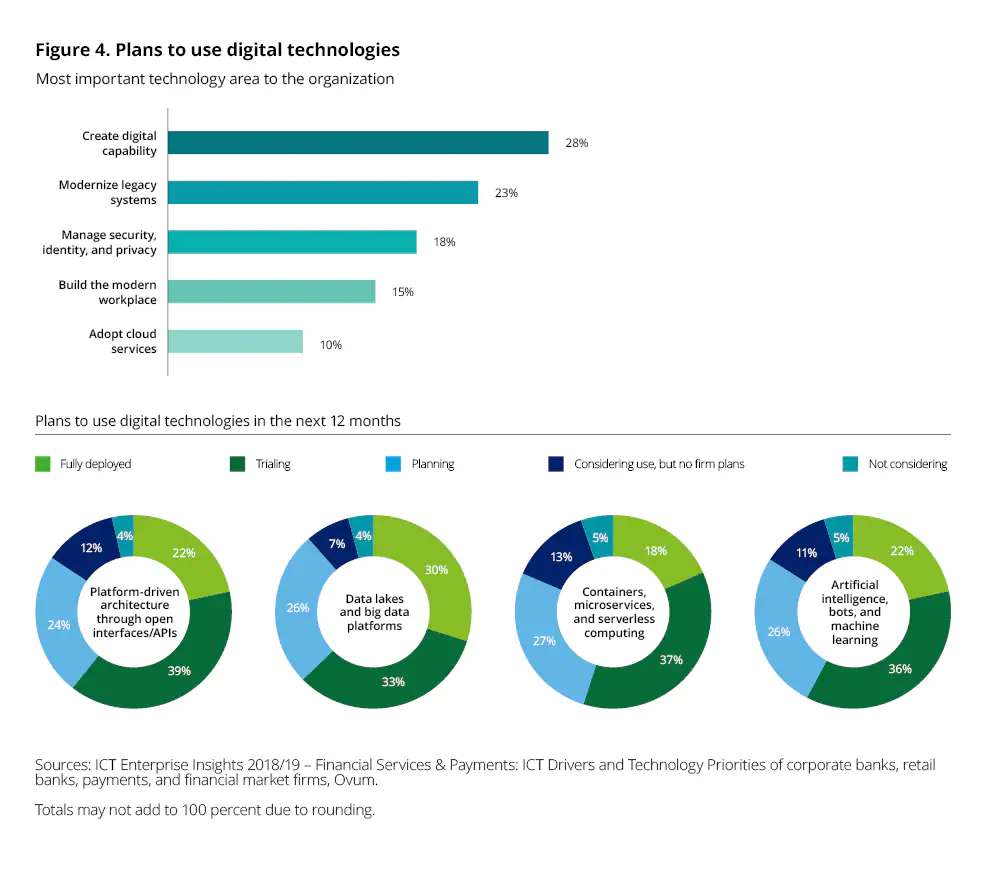 Key Challenges for Implementing Omnichannel Experience in Banking
Since Omnichannel is the way forward for banking institutions, it has its own set of challenges that need to be tackled.
The entirely new technology evolution needs to be implemented at every level.
There are customers who rely on traditional ways of banking and may resist this change of technology upgrade.
It is important for the banks to take this final call when it comes to digital transformation and omnichannel experience.
Key Benefits of Omnichannel Experience in Banking
⦁ Faster Problem Resolution: Quick resolution of problems
⦁ Fewer Support Costs: No additional costs on setting up dedicated support centers
⦁ Improved End-User Experience: Consistent improvement in end user experience
⦁ Enhanced Customer Satisfaction: Satisfied customers lead to an upward trajectory in achieving business targets
Example :
Let's understand how Bank of America provides an omnichannel experience to its customers. As a global brand, they know what it means when it comes to handling customer requirements and expectations. The bank offers a host of services right from check deposit to appointment scheduling on mobile and desktop applications. There are a lot more options that will be added in the future, but the transformational journey has begun.
To Sum Up Things
Technology innovation has its own set of pros and cons. There is an important security aspect that the banking sector should take into consideration when they are making the much-needed digital transformation. You do not want to risk the confidential data of your customers when it is available on multiple channels. That is why it is important to use data analytics and cutting edge technology to closely monitor customer data. The banks need to decide what is the right time to do this transformation considering the existing customer base.